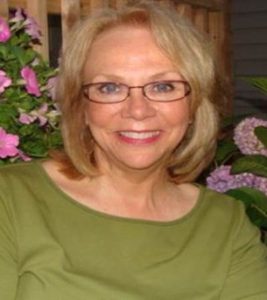 Reverend Linda S. Tossey
was recently called to People's Congregational Church, and began her ministry here in December 2014. She received her Masters of Divinity from United Theological Seminary in 2008 and served as Senior Pastor at the Community Baptist Church in Warrenville, IL for 6 years prior to coming to People's. She sees the Bible as central to faith, our spiritual journeys and how we live it in our our lives. The thread is theologically diverse, non-creedal, and inclusive of all people – regardless of race, ethnicity, gender or sexual orientation.
Pastor Linda's sermons are biblically-based and centered on God's love for all God's children as evidenced in the teachings of Christ. She places emphasis on overarching biblical themes which speak to our lives in the 21st Century. Her ministry and preaching emphasis focus on spiritual formation for all ages and broad issues viewed through the lens of faith.
Pastor Linda is blessed with energy and enthusiasm, and is excited to begin a new spiritual journey at People's. She has a son, daughter-in-law and as she notes "two beautiful, talented and gifted grand-daughters" who live in Woodbury.  Pastor Linda recently welcomed a new grandson, who will undoubtedly be as "talented and gifted" as his sisters.
---
Roberta L. Dale
is the Office Ministry Coordinator. She has a diverse background that includes being a licensed police officer in Grand Forks, ND, and Alderman for the City of New Richmond, WI. She joined People's on St. Patrick's Day (March 17th, 2015).
Bobbie received her BA in Sociology from the University of St. Thomas and a JD from Hamline University School of Law.  Email: Office@PeoplesCongregational.org
---
Dawn Huso
is the Interim Choir Director, Worship Choir Accompanist and pianist at People's. She is a graduate of North Dakota State University in Fargo, ND; and has been active in every aspect of music ministry including handbells, children's choir, senior choir and piano performance. Dawn is married and has four children.
---
Sharon Neuenfeldt
is the Worship Accompanist. She plays the organ, piano and clavinova for Sunday worship services. Sharon describes herself as dedicated, sensitive, musical, caring, honest and dependable. "The things I like about People's Church include the staff, congregation, choir, Sunday services and the instruments."