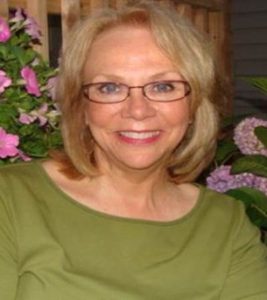 Reverend Linda S. Tossey
was called to People's Congregational Church and began her ministry here in January, 2015.  Following a career in education and marketing, she received her Master of Divinity from United Theological Seminary in 2008 and served as Senior Pastor at a church near Chicago for six and a half years prior to coming to People's. While Rev. Tossey sees the Bible as central to faith, our spiritual journeys, and how we live God's love in our everyday lives, her sermons open up space for a range of theologically diverse viewpoints.  Pastor Linda is deeply committed to a ministry that is inclusive of all people – regardless of race, ethnicity, gender or sexual orientation.
The emphasis of Pastor Linda's preaching and teaching is on spiritual formation for all ages and how we live out the message of God's love to the little, the lost, the least, and the last, as taught to us by Christ.
Pastor Linda is blessed with energy and enthusiasm and loves living in Minnesota. She has a son, daughter-in-law, (and as she notes), "three beautiful, talented and gifted grandchildren" who live in Woodbury.   She is thankful to be near them and feels blessed to serve our community of faith.
---
Roberta L. Dale
is the Office Ministry Coordinator. She has a diverse background that includes being a licensed police officer in Grand Forks, ND, and Alderman for the City of New Richmond.  She has a BA in Criminal Justice and a JD from Hamline University School of Law.
---
Sharon Neuenfeldt
is the Choir Director/Worship Accompanist. She plays the organ, piano and clavinova for Sunday worship services. Sharon describes herself as dedicated, sensitive, musical, caring, honest and dependable. "The things I like about People's Church include the staff, congregation, choir, Sunday services and the instruments."