---
(Click on logo's to explore organizations websites)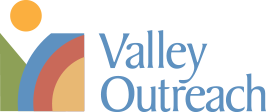 Everybody needs help sometimes. Valley Outreach is the only nonprofit in the area that provides people with a wide range of support – whether they need food, clothing or help navigating resources during challenging times. We are continually asking 'what if?' and 'what else?' of partners, volunteers and – most importantly – clients, to find better ways help people in need. Let's make it better. Together. We believe working with others makes our community and the entire nonprofit sector stronger. That's why we are proud to collaborate with a wide variety of individuals, community groups, nonprofit partners, foundations, businesses, faith communities and governmental entities.
---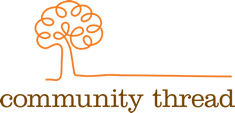 Community Thread's vision is a community where all people are engaged, enriched and connected. We leverage resources and volunteers to improve the quality of life for adults and their families in our local community. We do this by providing services aimed at older adults, particularly those who desire to age in place, as well as advocating for and supporting volunteers throughout the St. Croix Valley region. Our name symbolizes our belief that each act of service is a thread that ties people, communities and lives together.
---

St. Croix Family Resource Center is now doing business as "The Connect Center"
We believe in a community that knows we are all connected. By partnering with local agencies, The Connect Center helps youth and families renew hope by opening doors to sustainable housing, financial stability, and healthy community connections. The Connect Center supports families and youth as they identify and work toward their long-term goals for their finances, education, employment, transportation, housing, family and parenting skills and other areas of life. FRC has been serving neighbors in need since 1997. Professional staff and trained volunteers empower families and youth to break the barriers that to financial stability through long-term relational support and connecting them to community.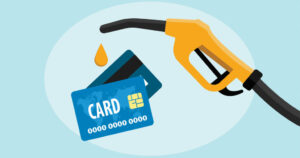 The Connect Center has started a new initiative where they will be purchasing fuel gift cards for over 40 families and youth. Their goal is to give $100.00 per person/per month for the next several months. Please click here to donate. All donations will go to purchase the fuel gift cards.
---
Past Community Partnerships