Shared Gifts for Ministry | Inventory | Fall 2022
We offer our experiences, skills, interests, and energy in many ways:
Sign up for one-time opportunities
Engage regularly in a specific ministry (greeter, choir, fellowship host, office volunteer)
Accept a 2-year term on a committee or team
May this inventory affirm your contributions and open you to new possibilities!
Click here for the link to the Inventory.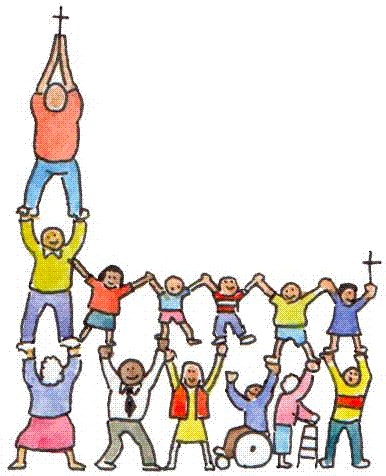 ---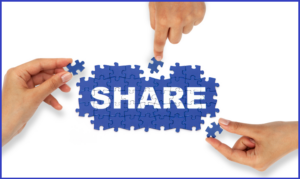 If one of these areas of ministry interests you, please contact Pastor Clare to learn more ([email protected])
How we organize shared leadership of our ministries
Ministry Teams (restructured and launched in 2021, could become ongoing teams)
Adult Faith Formation Team
Engages the spiritual and intellectual gifts of our members and people in the wider community, challenging us to go deeper together in our faith journeys and spiritual formation. Weekly hosts Sunday morning Faith Conversations (our adult forum).
Building & Grounds Team
Tracks the maintenance needs of our building, church lawn, and People's Park. This team prioritizes needs, organizes hands-on workdays, and recommends necessary expenditures to the Leadership Team.
Children's Ministry Team
Offers a Children's Activity concurrent with the latter part of our Sunday morning worship service. Seeks to nurture a sense of belovedness and connection to God and this faith community among our member children, active grandchildren and visiting children!
Justice & Outreach Team
Supports the congregation in social justice advocacy and direct action in collaboration with like-minded community organizations in the St. Croix Valley. We engage in quarterly mission initiatives under the broad areas of economic, identity and environmental justice. Each mission includes giving (financial support), learning (system-level understanding) and action/advocacy. 2023 quarterly missions: affordable housing/homelessness (winter), land recognition and stewardship (spring), racial and ethnic justice (summer), LGBTQ Inclusivity (fall).
Spiritual Life Team
Supports the coordination of meaningful, inclusive, beautiful weekly Sunday worship services; balancing tradition with innovation. Invites personal and collective spiritual growth opportunities in sacred indoor and outdoor spaces.
Tech Team
Manages the live stream and recording of weekly Sunday morning worship. 

Welcome Team
Fosters promotion of our church in the wider community, encourages us as we invite and welcome visitors, supports weekly after-worship fellowship, creates occasional large group social events, offers People's Book Club and other small groups for deepening relationships, and organizes ongoing attention to people's wellbeing and connectedness within our congregation.
Nominating Team
Tracks vacancies on standing committees and teams, knows what each committee or team does, finds qualified people to fill positions, and supports healthy rotation on committees and teams. Helps church members find ways to serve on a committee or team, be a regular volunteer in a particular ministry, or participate in one-time opportunities.
---
Seasonal Teams (convene annually, each for 4 months)
Harvest Fest Planning Team (August - November)
Plans and executes our annual mid-November fundraiser/friend-raiser. 

May Fest Planning Team (February - May)
Plans and executes our annual late May fundraiser/friend-raiser. 
---
Task Forces (purposefully time-limited at their inception)
Park Improvement Task Force (begun in January 2023)
Develops a plan for improving accessibility, definition and visibility of People's Park. 

Joint Church Task Force (begun in February 2023)
Develops a new congregation covenant for potential affirmation by the members of St. Peter's United Church of Christ and the members of People's Congregational Church by May, 2023.

---
Leadership Team, 2023 (members serve up to two consecutive 2-year terms)
Serves the mission and purpose of the church; provides a welcoming forum to which members can come with ideas and concerns; encourages members to participate in the work of the church, leads and engages the congregation in developing short- and long-range plans and budgets and in obtaining necessary resources; oversees the assets and temporal matters of the church and assists in resolution of disputes that may face the church from time-to-time; synthesizes church priorities and selects major goals and plans and corresponding budgets for discussion and approval at the Annual Meeting; approves all policies and procedures for church governance, management of daily operations, oversight, and evaluation; nominates a slate of officers and Leadership Team members for election at the annual Planning, Budget, and Election Meeting.
---
Standing Committees
Finance Committee
Meets monthly with the Treasurer to advise and assist them in their duties. Inspires financial generosity to support our ministries. 

Pastoral Relations Committee
Supports good relations between the Pastor and the members of the Church by acting as an advisor to the Pastor and as a communications vehicle for the Pastor and the members to share concerns and resolve conflicts. 

Personnel Committee
In collaboration with the Leadership Team and the Pastor, shoulders responsibility for management of the employed personnel of the Church, including recruitment, maintenance of an employee handbook, job descriptions, annual performance reviews, compensation and issues involving working conditions or conflicts.