Justice and Outreach Team
Supports the congregation in social justice advocacy and direct action in collaboration with like-minded community organizations in the St. Croix Valley. We engage in quarterly mission initiatives under the broad areas of economic, identity and environmental justice. Each mission includes giving (financial support), learning (system-level understanding) and action/advocacy. 2023 quarterly missions: affordable housing/homelessness (winter), land recognition and stewardship (spring), racial and ethnic justice (summer), LGBTQ Inclusivity (fall).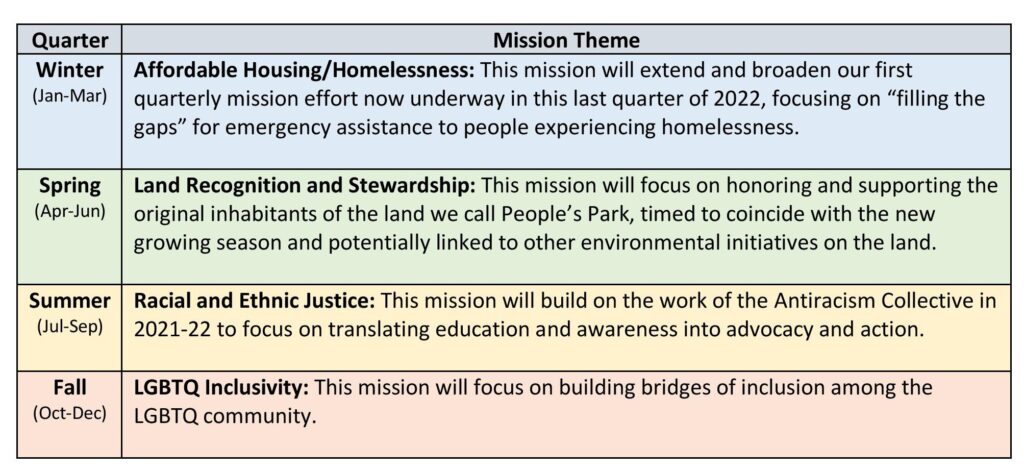 ---
In 2022-2023, we are participating in a faith-based group designated as "Housing Strategy and Advocacy Team (HSAT). The objective of HSAT is to support and aid Washington County in providing adequate housing for the homeless. Washington County is currently housing residents in two hotels. That has been a short-term strategy but will not be satisfactory or available as a longer-term solution. The hope is to build, buy and renovate or repurpose a current building. Numerous issues need to be addressed (political, location, funding, acceptance by the community), and HSAT will support and help find a solution to some of those issues.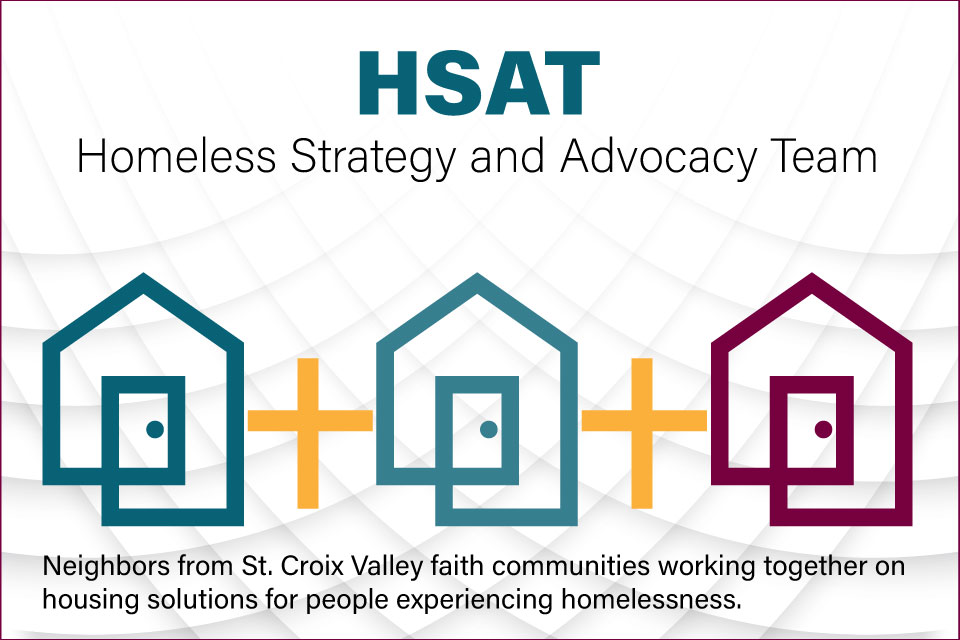 ---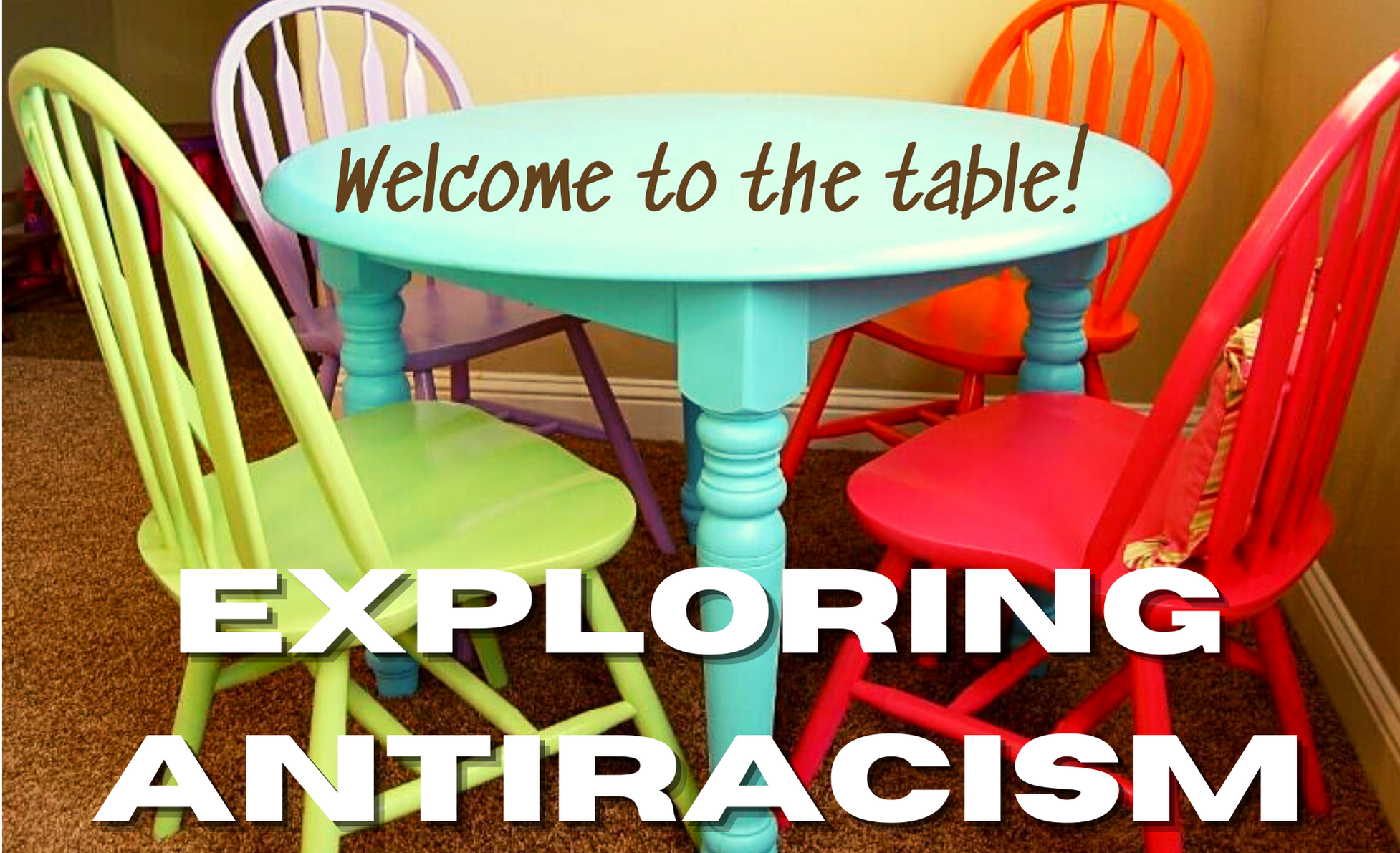 People's Antiracism Collective
In spring 2021, this group formed as a task force to lead us in exploring next steps toward embodying antiracism as a congregation. In June, they sent out a survey to members and friends to yield invaluable information about the beliefs and concerns about racism that exist within our congregation. Between June 2021-June 2022, our Antiracism Collective engaged our members and friends we embarked on a year of congregational examination, exploration and education on antiracist attitudes and behaviors that could lead to transforming our church identity.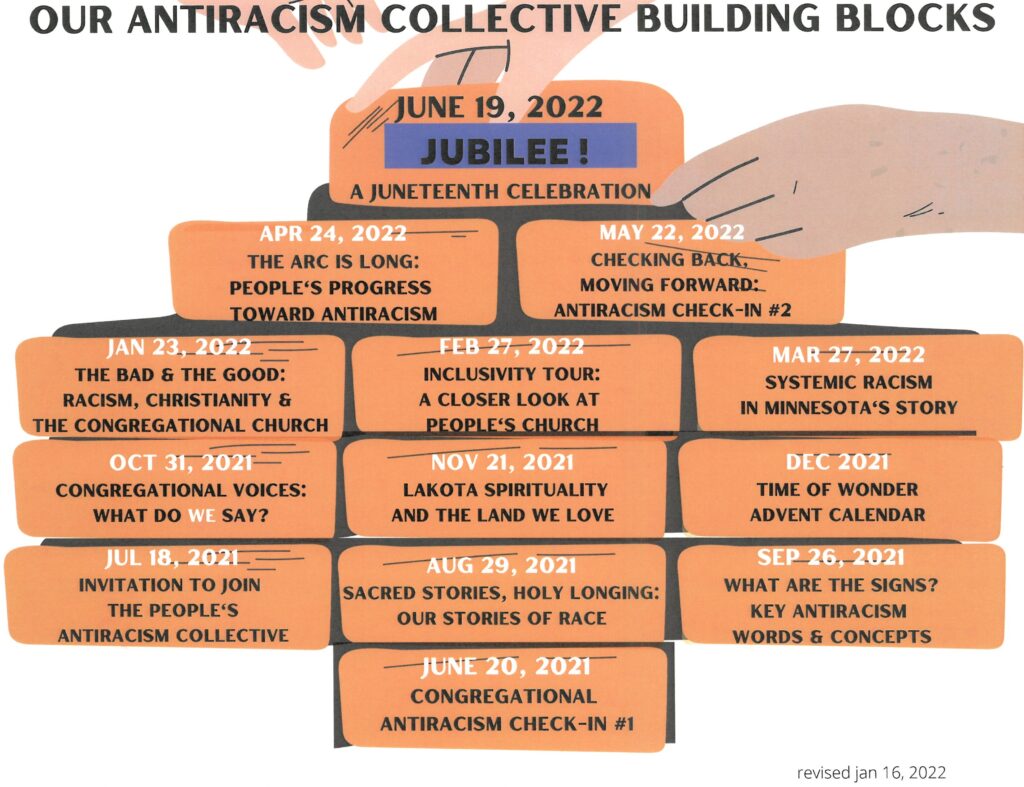 ---