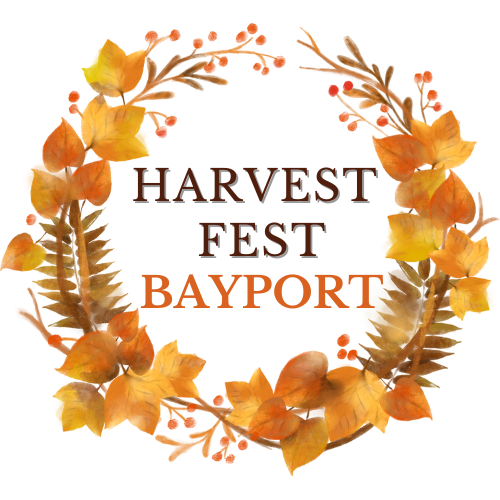 Harvest Fest
November 18, 2023
9:00 am - 3:00 pm
St. Croix United Church
309 N Third St
Bayport, MN

Pictures from Harvest Fest 2022 - What a fun day!
---
Please bring cash!  Some exhibitors (but not all) will accept credit cards or personal checks.
Local ATM's (all on Hwy 95 on Bayport):  First State Bank & Trust, American Legion, Holiday Station
---
Schedule of the Day!
Exhibitors open
9:00 - 3:00pm
What You Will See
Fresh Designer Wreaths
Gifts-To-Go Auction
50/50 Raffle
Local Artisans and Musicians
Food
10:00 - 2:00  All-You-can-Eat Soup and Bread Lunch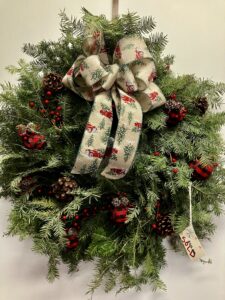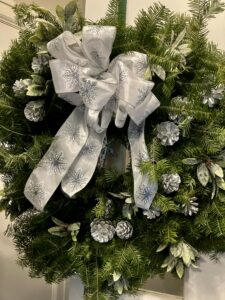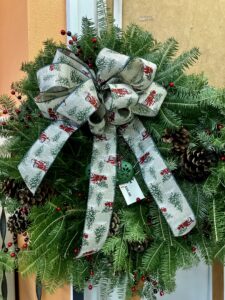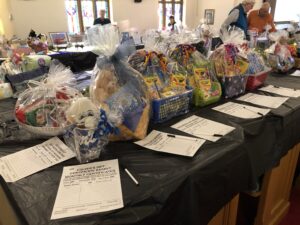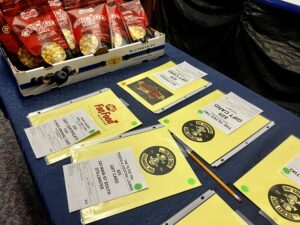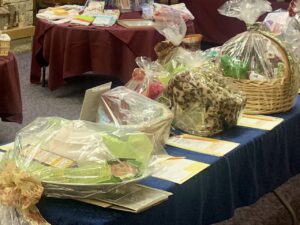 9-10am Music Madams
Music Madams was formed decades ago by the wives of UWRF professors. (They charged for performances and traveled to other states!!) Now we are a group of retired ladies (age range 66-92!) who like to sing. We share our love of music with our community members in local care centers. Generally we live in River Falls, Hudson, Roberts and Ellsworth. We welcome anyone who loves to sing and is available on Tuesday mornings. Our programs are Spring, Fall and Christmas. One member has been in the group for a few decades.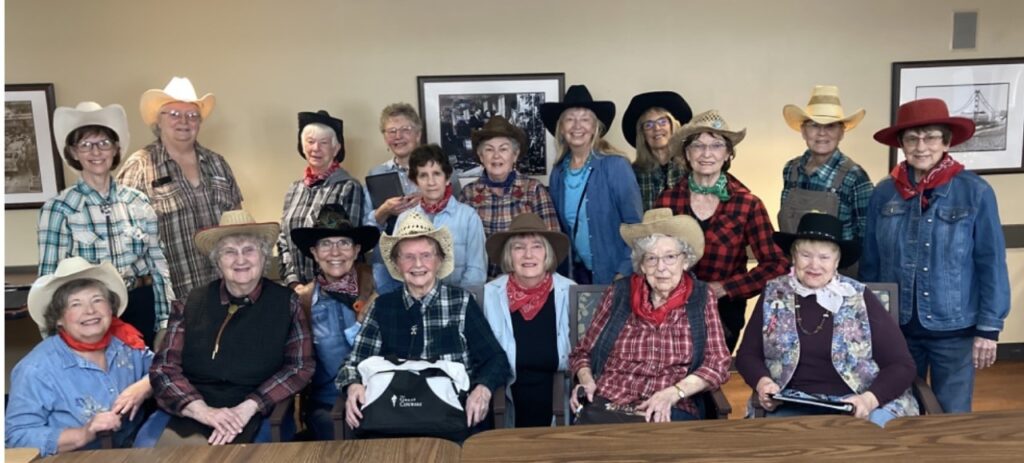 10-11am Bayport Library Troubadours
The Bayport library Troubadors (BLTs) are a group of dedicated musicians who have played together for many years on Monday evenings at the Bayport Public Library. The repertoire could be described as Americana. Most members play guitar and some also play mandolin, violin or flute. One of the stand-out performers plays upright bass, and everyone sings and has fun.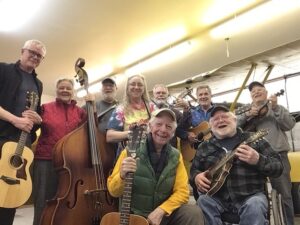 11-12pm John and Andrew Mueller

John is a singer/songwriter from Hudson Wisconsin who plays guitar, hammered dulcimer, and harmonica. Andrew -- John's son -- is also an accomplished musician and will be playing the violin today.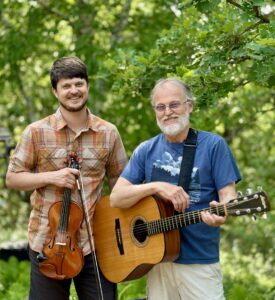 12-1pm Three Saints and a Sinner
"Three Saints and a Sinner" was formed about ten years ago by four guys from Bethlehem Lutheran Church in Bayport. Norm Grams, Chuck Davis, Paul Goulette, and Rich Larson. We love to play a wide variety of rock and folk music from the 60's through the 90's that we grew up with as teens. We also play more recent music, i.e., Jason Isbell, Chris Stapleton, Kenny Wayne Shepherd. We leave it up to you to figure out which one is the sinner.
1-2pm Band B4

Band B4 plays a mixture of classic rock and British invasion music with a touch of Motown!
2-3pm Matt Yetter, "Roots, Blues, and More"

 Based out of Minnesota for the past 30 years, Matt is an old-school, slide guitar playing, harmonica-tooting country blues artist who characterizes music as "a way of making a connection to everybody all at once." Matt plays old-time rootsy blues from the 1920s, 30s, and 40s.
All Things Sheared at Eagle Eye Farms
Alpaca goods, honey, beeswax candles, beeswax wraps, natural skin care, sheep's milk soap, zero towels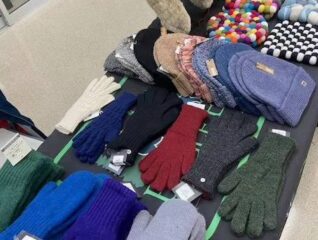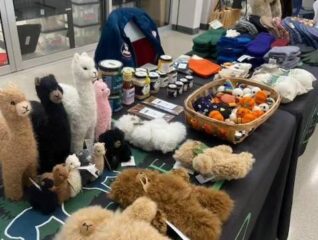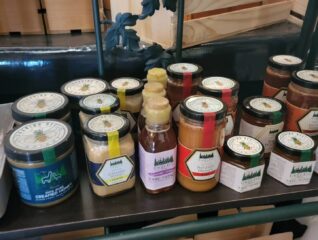 Billy's Bites
gluten free, all natural homemade dog treats, treat jars and more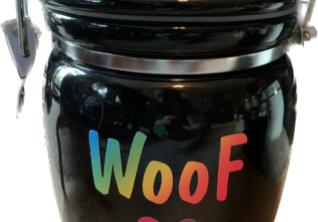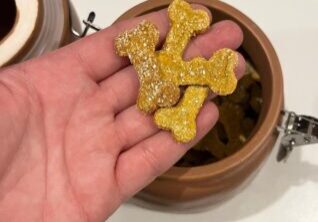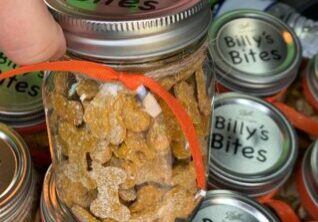 Jeannette Klasen
Honey, Maple Syrup, Lip Balm, Honey Sticks, Raspberry honey jam & comb honey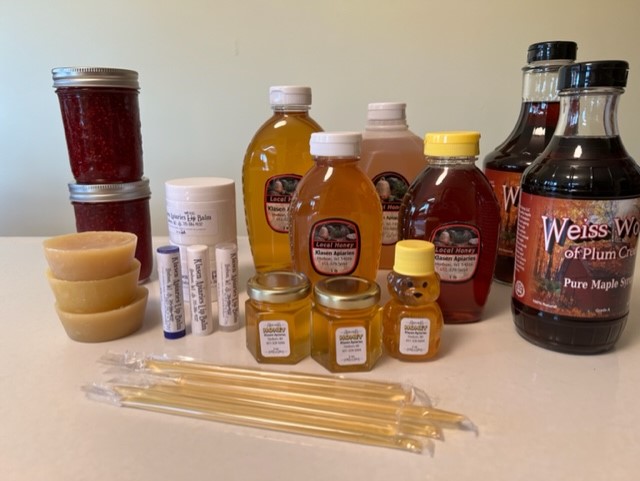 The Mango Tree Boutique
handmade bags/purses, earrings, baskets, etc. from Liberia, West Africa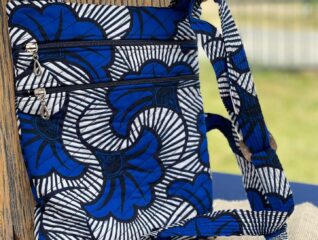 Mere of All Trades
candles, soap, wax melts, sugar scrubs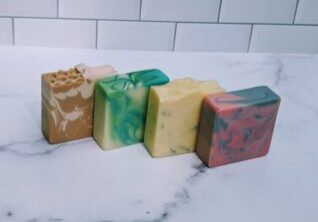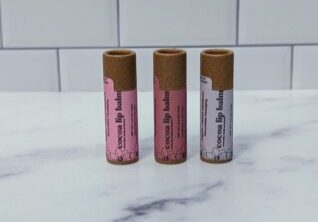 Parkview Chiropractic
offering free 5 minute chair massages and information regarding their business


C. Siegel
 jewelry, earrings, necklaces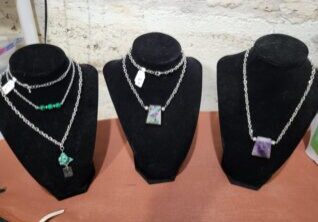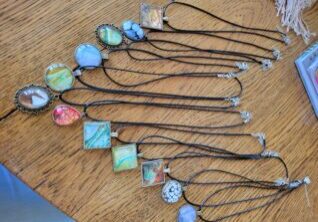 L. Vraa & B. Dickie

copper wire jewelry and accessories, hand-forged steel knives
---
ALL-YOU-CAN-EAT SOUP & BREAD LUNCH | BAKE SHOPPE
---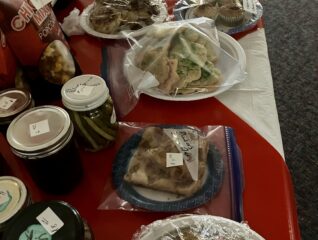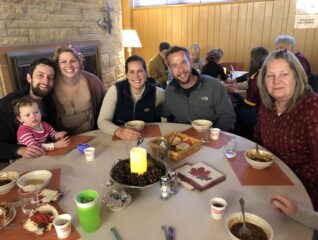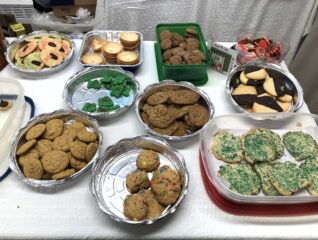 ---
THANK YOU TO OUR SPONSORS
---
Bayport Printing House   *   Aamodt's Apple Farm   *   Acapulco Restaurante   *   Bayport Wine Fairy   *   Brine's   *   Candyland   *   Dairy Queen   *   Darn. Knit. (Anyway)   *   The Dock Cafe   *   Fiesta Mexican Grill   *   Lake Elmo Inn   *   Lloyd's BBQ   *   Mallard's   *   Manger Restaurant and Wine Bar   *   Mary Kay Products   *   Mon Petit Cheri   *   Nacho Mama's   *   Not Justa Cafe and Bar   *   The Oasis   *   Phil's Tara Hideaway   *   River Market Co-op   *   RJ's Meats   *   Rose Floral   *   St. Croix Boat & Packet, Lowell Inn, The Grand   *   Sam's Club   *   Stillwater Trolley   *   The Tasting Room   *   The Tilted Tiki   *   Trader Joe's   *   Wild Badger   *   45th Parallel   *   210 BBQ