St. Croix Valley Prayer Circle
(a monthly event)
"Children at School: Safe and Thriving"
St. Croix Valley Prayer Circle | August 11, 6:30pm
Our St. Croix Valley Prayer Circle welcomes people of all faiths and paths. We gather for 45 minutes on a weekday evening in the beautiful setting of People's Park. Focusing our energy, we envision healing and wellness for a particular group. We hope you will join us (rain or shine) on August 11th as we envision children at school this fall, safe and thriving. We invite school employees and first responders to attend as honored guests who nurture and protect our young people. We will also receive donations to the Community Thread/United Way "Stuff the Bus" campaign (tangible supplies as well as cash/checks written to Community Thread), which we will deliver to a drop-off location on August 12th. People's Park is located at 1003 5th Ave. N., Bayport, MN 55003 (alongside Barker's Alps Park). Please share this event flyer with friends and neighbors. We hope to see you there!
Themes of previous circles:
People of Ukraine (June '22)
Women's Autonomy: Embodied, Empowered (July '22)
(1st Annual!) St. Croix Valley Student Send-Off:
Hearing & Affirming Students, S'mores & Park Exploration
August 24, 6:30-7:30pm @ People's Park
Let's support students of all ages (Pre-K - college), teachers, and all staff as they head back to school this fall! We'll start with a 20-minute program (opening and closing with singing a non-religious uplifting song about growing, hearing what several students anticipate enjoying in the coming school year and how they experience adults supporting them, and closing in a circle around students and school staff to send them off with words of support and affirmation. Afterward, we'll linger to explore the park (visit our labyrinth or community garden, walk across the prairie restoration to make s'mores at the fire pit, enjoy Barkers Alps playground). Please contact us if you know a student who would enjoy preparing a few sentences to share aloud at the gathering! People's Park is located at 1003 5th Ave. N., Bayport, MN 55003. Please share this event flyer with friends and neighbors. We hope to see you there!
---
People's Monthly Backyard Potlucks (spring, summer & fall)

Next one is Aug. 30, 2022
contact office for details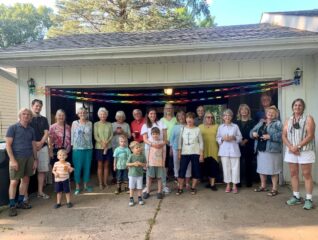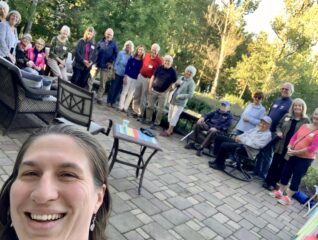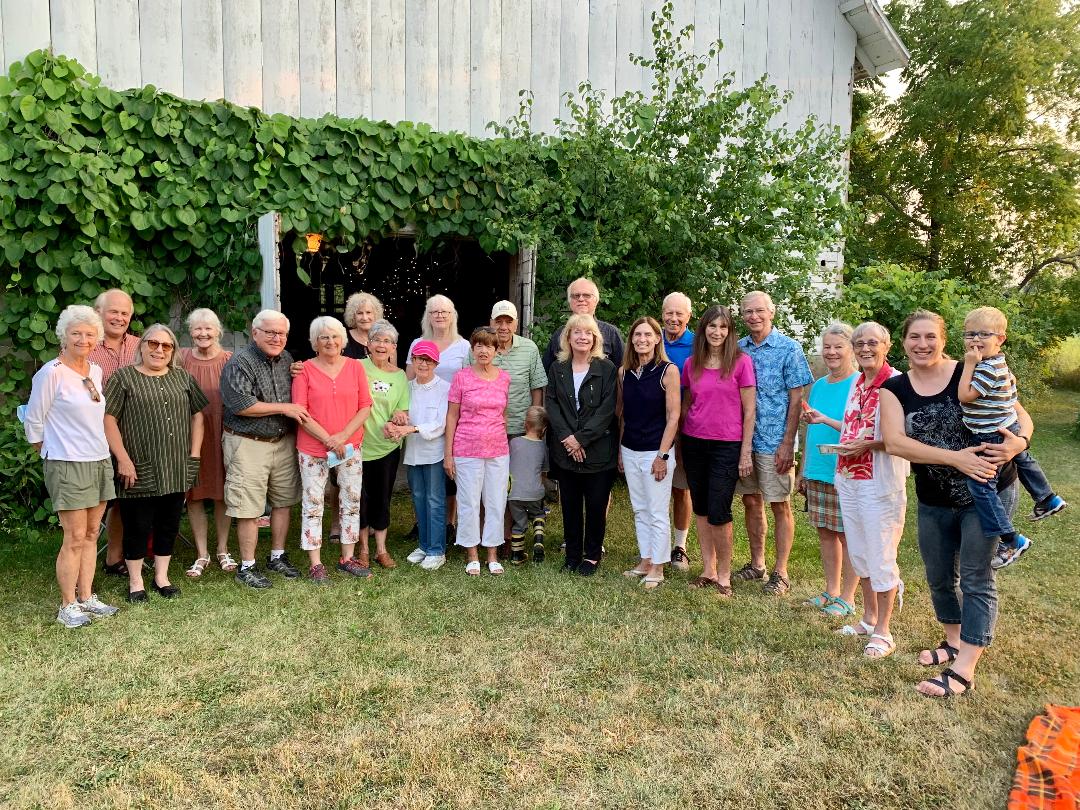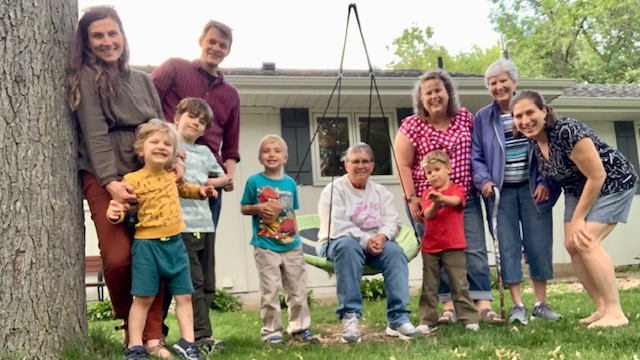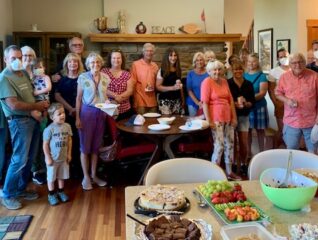 ---
Blessing of the Animals
Twice per year, we offer blessings to animals of all species. Knowing that the realm of God's love incorporates all living things, we are honored to offer prayers for wellbeing to canine, feline and other beloved family members. We invite neighbors throughout the St. Croix Valley to join us for our next Blessing of the Animals. We last blessed animals on Memorial Day, May 30. Stay tuned for upcoming dates!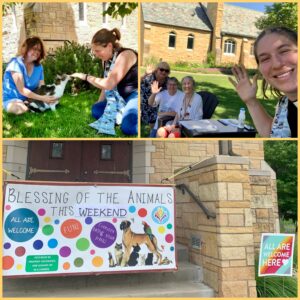 ---
Memorial Day Hospitality | On Our Church Lawn

The rain didn't stop People's people or our neighbors from coming out to the parade!

Refreshments, Blessing of Animals, Drop-in Holy Communion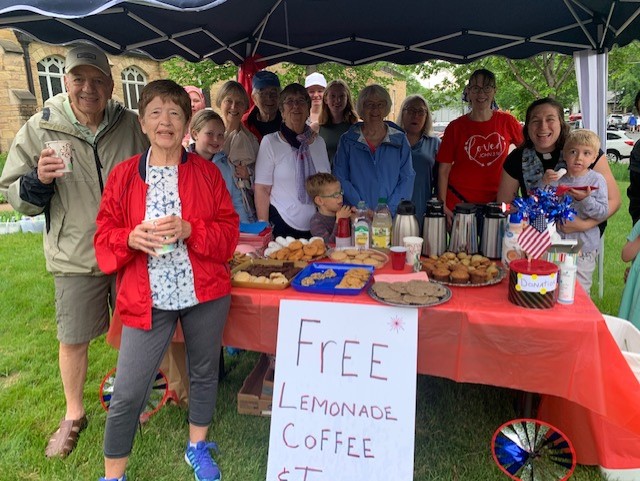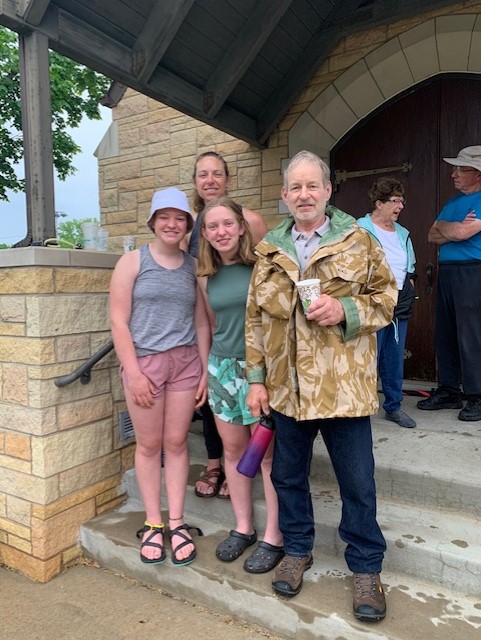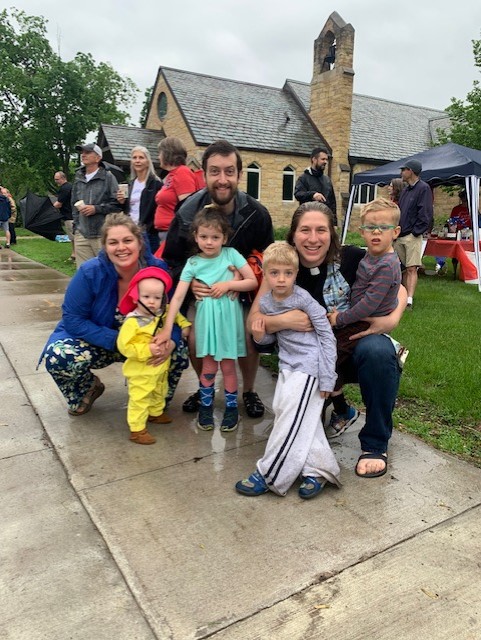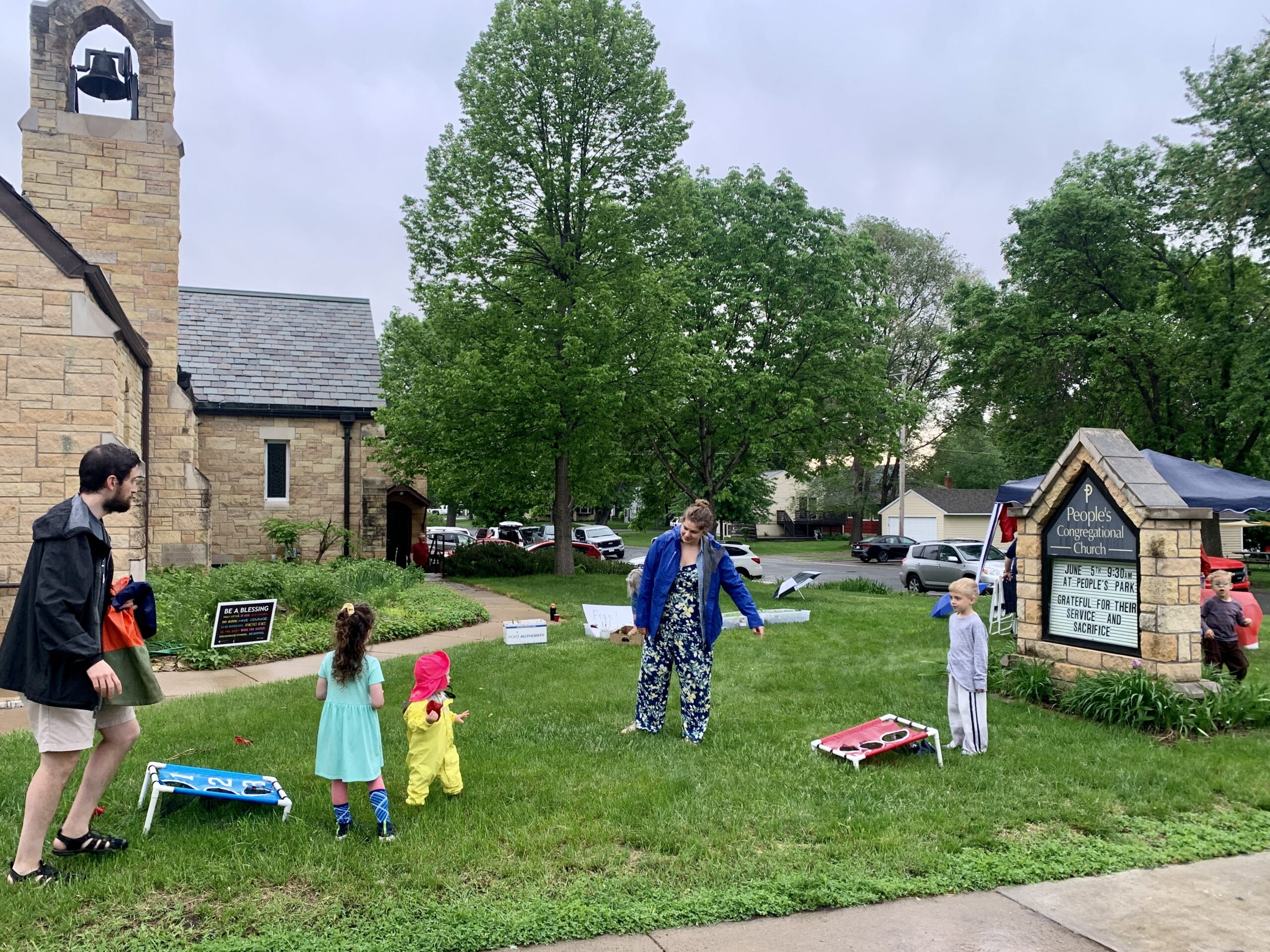 ---
Collaborations with Bethlehem Lutheran Church
We have a long history of collaborating with our friends at Bethlehem Lutheran Church in Bayport. Pastor Clare and Pastor Eric Lesher gather leaders from both congregations to create three annual joint worship service (Good Friday, the Sunday nearest July 4th, and Thanksgiving Eve). We benefit from appreciating both our deep commonalities and our delightfully different assets.