---
People's Community Garden
All are welcome to reserve a plot, you can find the registration form here.
$30.00 for 6' X 20' plot.
Please send check to A United Church 309 N. 3rd St.
---
Sacred Space for Outdoor Worship
In the warm months, we alternate Sunday worship services between our indoor Sanctuary and our Outdoor Chapel at People's Park.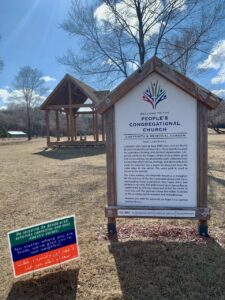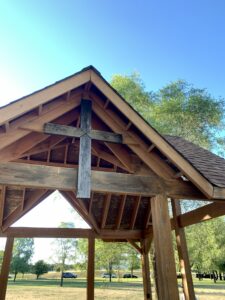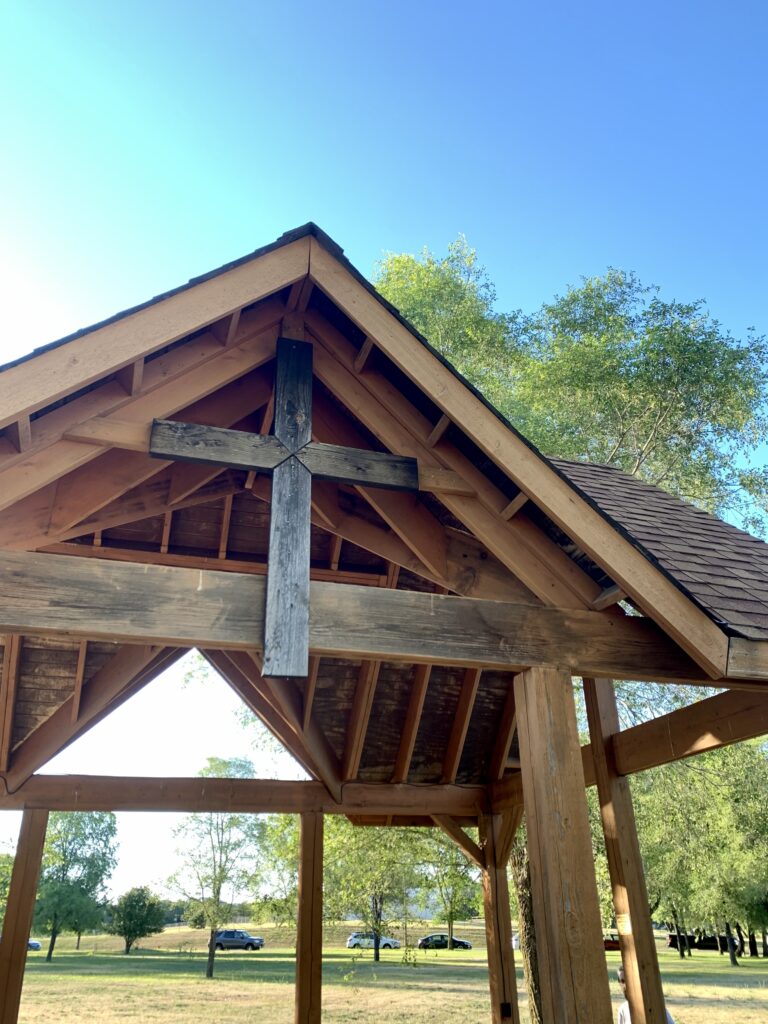 ---
Visit anytime on your own
Enjoy walking the labyrinth, resting on a bench with a good book, ambling with a friend, and noticing what's growing in our community garden. In recent years, we planted prairie grasses. The look of grasses and wildflowers changes throughout the spring, summer and fall months. Please visit anytime!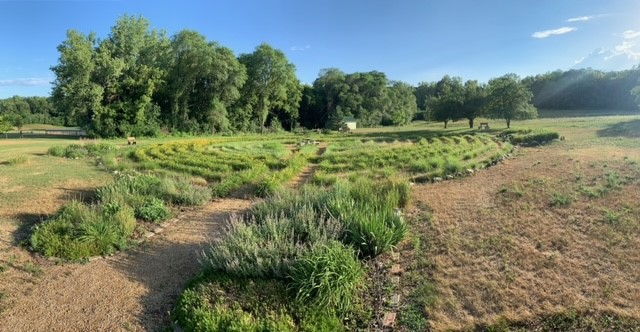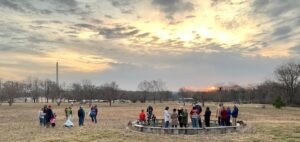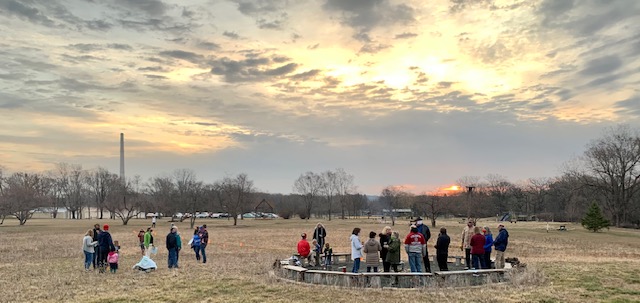 ---
Our Prairie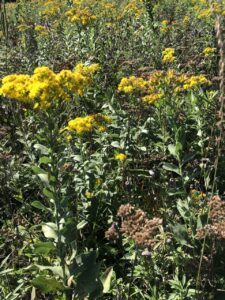 Widely adaptable, Stiff Goldenrod, thrives in the most inhospitable soils and tolerates a range of conditions from clay to dry sand. An important source of nectar for many pollinators, the flowers are favorite of Monarch butterflies as they fuel-up for their fall migration. The stems serve as perches for songbirds, and the seeds are an important late season bird food.  This goldenrod is different from Solidago canadensis which can take over everything.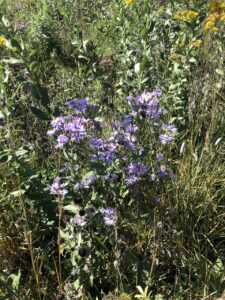 Sky Blue Aster has blue to blue-violet flowers. It is drought tolerant. Blooming late summer to fall, like most Asters, it attracts butterflies and other beneficial insects such as small bees, flies, small to medium-sized butterflies, skippers, and wasps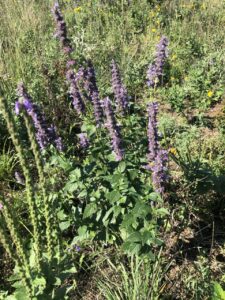 Anise Hyssop has flower spikes that burst with a myriad of tiny blooms that span the purple spectrum: from soft lavender to rich violet.  The blossoms pop open in intervals, providing a long nectar season for bumblebees, hummingbirds, and butterflies; this plant is abuzz with pollinators all summer long! Sturdy and upright, the square stem supports fragrant foliage, which smells like anise or licorice. The undersides of the leaves are white or light grey and flash and wink whenever the wind blows.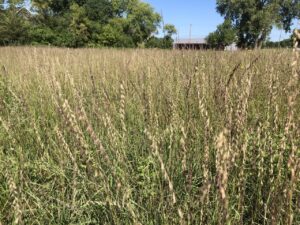 Bouteloua curtipendula, or Side-oats Grama is the foundation grass for our prairie. Bracts hang uniformly from one side of the stem while brilliant red-purple anthers dangle below and delicate white stigmas protrude above. When the seed heads dry, they have a distinctly oat-like appearance.