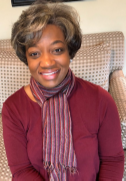 Rev. Toya Richards, Senior Pastor
The Rev. Toya Richards was called to co-pastor at People's Church in January 2019, and five months later in June she assumed the position of Senior Pastor. She is a progressive Christian with a passion for creating inclusive spaces of welcome, and she takes seriously her call is to preach, teach and minister the love ethic of Jesus.
Rev. Richards, a native of Louisville, Ky., holds a Master of Divinity degree from Louisville Presbyterian Theological Seminary and a Bachelor of Arts degree in journalism from Western Kentucky University. Her work over the years has included stints as a newspaper reporter and editor at publications across the country, time as a communications professional with the Presbyterian Church (U.S.A.) and the Alliance of Baptists, and service as an associate minister at two congregations in Louisville, Ky.
Rev. Richards loves her family immensely and could spend hours talking about her adult children: Kayla Hill Oderah and Vincent Oderah; Harrison Hill; and Sierra Hill. In addition to her family, Rev. Richards loves the arts, traveling and spending time with close friends.
Contact Pastor Toya at:  pastortoya@peoplescongegational.org
---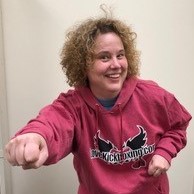 Kimberly Jackson
is the Office Ministry Coordinator. She has a diverse background that includes being a Nationally Certified Massage Therapist and Kickboxing Instructor.  She has a BA in Marketing/Sales from Georgia Southern University.
---
Sharon Neuenfeldt
is the Choir Director/Worship Accompanist. She plays the organ, piano and clavinova for Sunday worship services. Sharon describes herself as dedicated, sensitive, musical, caring, honest and dependable. "The things I like about People's Church include the staff, congregation, choir, Sunday services and the instruments."
---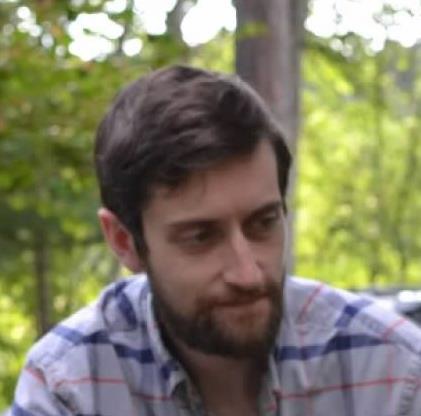 Michael Bjork, Arts Ministry Coordinator
With a lifelong interest in music and the performing arts, Michael grew up in Wausau, Wisconsin and received his degree in Music Education from the University of  Wisconsin-Madison in 2011. While at the U-W, he sang tenor in the University Madrigal Singers, a select ensemble of accomplished vocalists. It was there that he developed a love for the early choral music of the Renaissance and also for his choir mate, alto Claire Shaller (a member of People's since her early childhood). Mike and Claire have enjoyed making music together and performing in worship settings and at weddings and other events through the years. They've been married since 2014 and now delight in sharing life and music with their  two-year old daughter Kaarin Lys (Kaari).
Professionally, Mike has taught vocal and general music at the elementary and middle school levels in Wisconsin since 2012. He also teaches guitar to private students. While he has enjoyed focusing on choral directing for the past several years, he is very excited to return to elementary music teaching this fall in the North Saint Paul-Maplewood school district.
Along with music, Mike enjoys camping, canoeing and caring for the family retreat in northern Minnesota. A passionate and knowledgeable sports fan (he'll reveal his favorite teams if you ask him), Mike is an accomplished curler and looks forward to joining a team in the Twin Cities area.