In a spirit of shared leadership, our staff members collaborate with members and friends to lead the ministries of our church.
---
Clare Gromoll, Pastor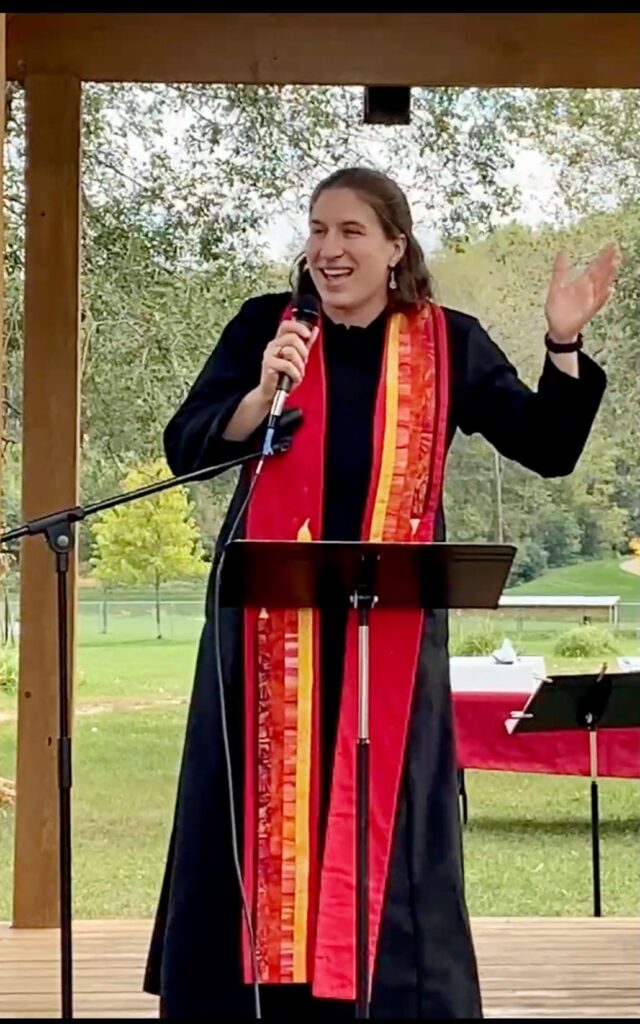 Pastor Clare values collaborative leadership, working with the people of People's Church as we support one another and develop vital partnerships in our wider community. She came to our congregation in March 2021 after nine years at St. Paul's United Church of Christ in St. Paul. She graduated from United Theological Seminary of the Twin Cities in 2014. Before her call to ordained ministry, she worked in year-round outdoor ministry and as a bilingual teacher in Texas and Wisconsin. She enjoys time with her sons (Sam is eight, Jonah is five), aerobic exercise for physical and mental wellbeing, reading, live music, and visiting family in northern Wisconsin. Pastor Clare describes herself as pragmatic, optimistic, curious, assertive, appreciative, flexible, open-minded, valuing simplicity and artistry. She believes Christian faith calls us to dismantle oppressive systems and honor the inherent dignity and experiences of every member of creation. Pastor Clare hopes you will reach out to her to learn more about our congregation.
---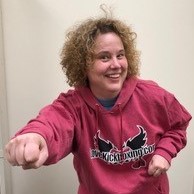 Kimberly Jackson, Communications Coordinator
"I feel blessed to have found this church and community, it is so refreshing to love your job and the people you work with, I can't imagine there is a more welcoming group of people around"
Kimberly has been the office staff since 2018. She has a diverse background that includes being a Nationally Certified Massage Therapist. She has a BA in Marketing/Sales from Georgia Southern University. Kimberly and her husband, Jon, have two cats and a senior dog and in their free time you can find them at their cabin "up north".  Kimberly is involved in an non-profit organization that gives scholarships, grants and loans to women to continue and further their education called P.E.O.  2012-2017 she was on the MN State Board that governed all of the 6,000 MN P.E.O.'s. In her free time she likes to put together puzzles, crafting, knitting, primitive rug hooking, to "binge watch" and spend time with family and friends.
---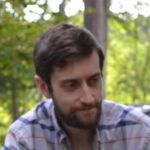 Michael Bjork, Choir Director
Michael has been a part of People's Church for a number of years and feels deeply blessed by the opportunity to work with friends and colleagues in the  congregation to weave new threads of meaning and richness into our tapestry  of worship through music and the arts. He is very much looking forward to PCC Choir being back in session this coming fall! Michael and his wife, Claire, have enjoyed making music together and performing in worship settings and at weddings and other events  through the years. They've been married since 2014 and now delight in sharing  life and music with their two beautiful children, Kaarin Lys (Kaari) and William Shea (Wilkie), as they take up  residence with Claire's parents, Jenni and Dale, in Stillwater. Professionally, Michael has taught vocal and general music at the elementary and  middle school levels in Wisconsin and Minnesota since 2012. He is a proud teacher at Webster Elementary School in the North Saint Paul-Maplewood school district.
---

Sharon Neuenfeldt, Worship Accompanist
Sharon plays the organ, piano and clavinova for Sunday worship services. Sharon describes herself as dedicated, sensitive, musical, caring, honest and dependable. "The things I like about People's Church include the staff, congregation, choir, Sunday services and the instruments."
---
Lisa Culbertson, Childcare Provider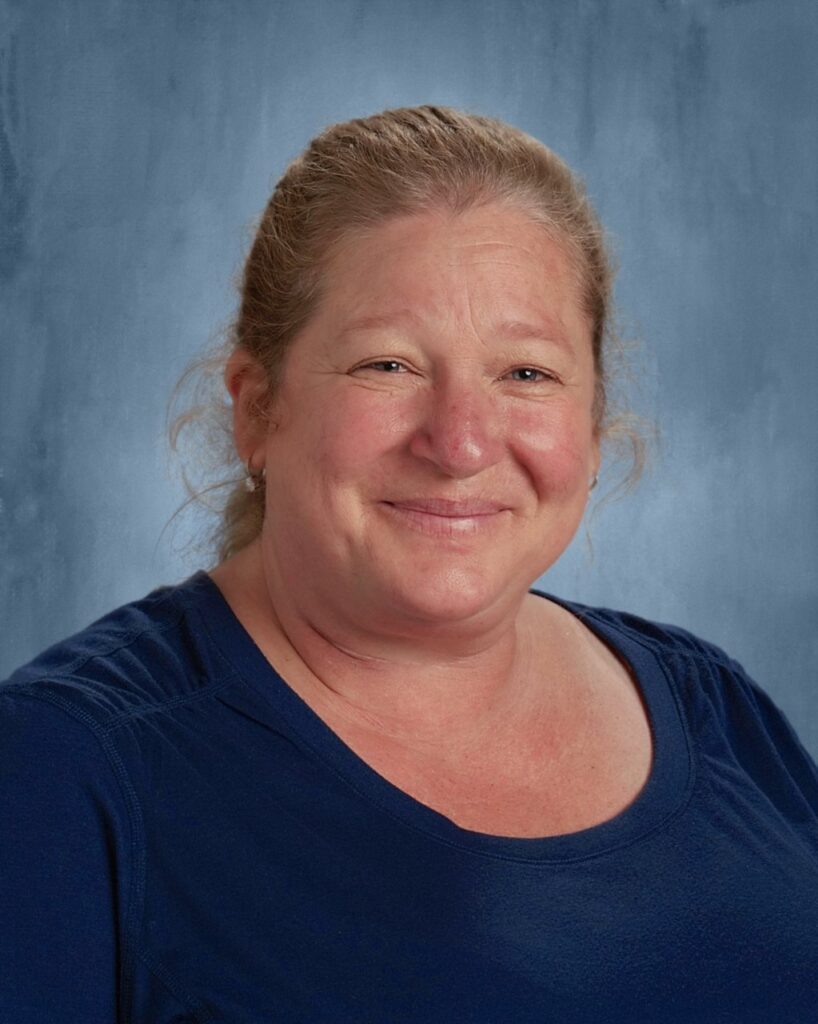 Lisa joined our People's Church team in spring 2022. As Childcare Provider, she offers consistent nurturing care for infants and toddlers during Sunday 9:30am worship services and occasionally supervises multi-age childcare during after-worship adult forums. On weekdays, Lisa is a Pre-K teacher assistant at Stonebridge Elementary. When caring for young children, she enjoys watching their eyes light up with amazement when they discover something new and seeing their pride when they do things they thought they couldn't. Best of all is hearing the sound of children laughing - nothing brightens Lisa's day more than a belly laugh! In her free time, she enjoys family (including eight grandchildren and her best friend and sweetheart, Ted), traveling to new places, theater, ballet, museums, Twins and Wild games, and anything about history.
---
Rolf Dittmann, Leadership Team Moderator
As moderator of our congregation, Rolf facilitates the work of the Leadership Team (our governing board).
Rolf has been a member of the church for nearly 30 years, has served on the leadership team
for several 3 year terms, and is beginning a second stint as the team moderator. Another
passion for him is singing in the choir, of which he has been a member for 10 years. He has
been involved with the building and grounds team throughout his years here and was the project
manager for the recent renovation of the office/education wing of the building. He also
constructed the gazebo at People's Park, our outdoor worship facility.
Rolf is the owner of River Valley Restoration, a general contractor specializing in historic restoration. Rolf is married to Jill, a non-profit administrator. They have 3 adult children all of whom were confirmed here at People's. The church is aptly named, he says, because the genuine concern of the people here for each other and those of the greater world is the cornerstone of this unique church!
---