He said to them, "It is written, My house shall be called a house of prayer."  Matthew 21:13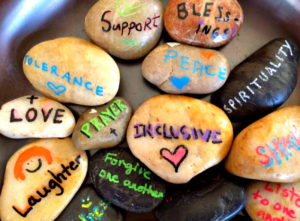 Prayer is the bedrock of our faith at People's Congregational Church. We believe that prayer is not only a means of developing a conscious contact with God, but of focusing God's power and love into the world. We pray individually and corporately, and believe that certain occasions call for hands-on prayer.
People's uses telephone and electronic prayer chains to communicate prayer needs to our members outside of Sunday worship as the power of prayer is magnified when many join together. Your prayer needs are important! Whether a member or not, as a community of Christ we wish to lift up your need and offer our support through prayer. Please email or call the office (contact info at the bottom of page) to request a prayer.