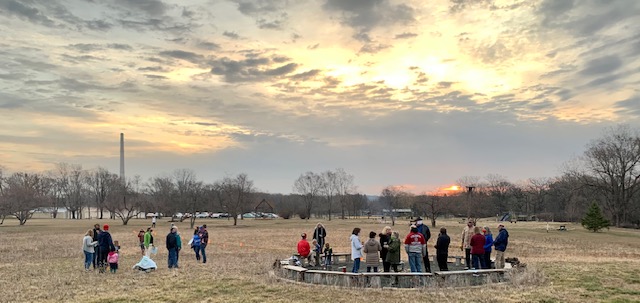 Through prayer, we develop our relationships with God (Love) and find encouragement for embodying God's Spirit of empowering love in our private and public spheres. We pray corporately during worship services, Bible Study and other gatherings. We pray privately for one another and our wider community. All are welcome to walk our labyrinth as a prayer practice - visit People's Park anytime!
We share joys and concerns through our "Prayer Corner," incorporated into weekly internal communications and our weekly worship service. We welcome opportunities to pray for people in our wider community. If you would appreciate our support in the form of prayer, please reach out to Megan in our church office (
[email protected]
). If you would appreciate an opportunity to connect with Pastor Clare to share a specific need for support or to explore how your gifts and longings might intersect with our congregation, please reach out to her via phone or email (
[email protected]
). We're glad you've found us on the web. May God's peace be with you.
Heart Chakra Vibrational Energy Healing Experience
Jeanette is a healing energy practitioner and friend of our congregation. In this 8.5-minute video, she offers a vibrational energy healing that focuses on the heart chakra while attuning to all seven chakras. This healing experience feels like a guided meditation session. As Jeanette states in the video, "when we address the emotional, spiritual and physical - then we heal." We invite you to find yourself in a comfortable (seated if possible). Click on the image to access the video. May you feel God's love within and surrounding you as you receive this healing.